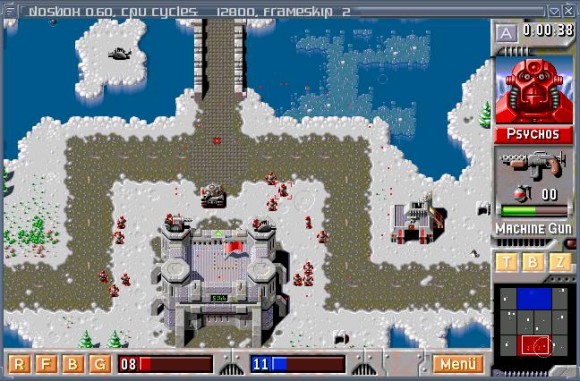 Via Eurogamer comes the news that Z, the 1996 Bitmap Brothers RTS for PC, Sega Saturn and PlayStation, is being remade for the iOS platform.
Z was a pretty unique take on the RTS for the time and was a lot of fun, even if it was also brutally unforgiving and occasionally frustrating. It's great to see it getting a new lease on life.
The main reason I am posting this is because I'm amused by the idea of AJ, an enormous Bitmap Brothers fan, buying an iPhone. I think his feelings about Apple may be even stronger than his feelings about Sony, the murderers of SEGA.
While I'm at it, though, I also want to link to Zod, an ambitious open-source remake of Z that actually builds on the original game and adds a level editor and persistent online aspects including competitive and co-op multiplayer. Hopefully the iOS re-release won't see this project issued a takedown notice – but just in case, perhaps you should grab it while you can.