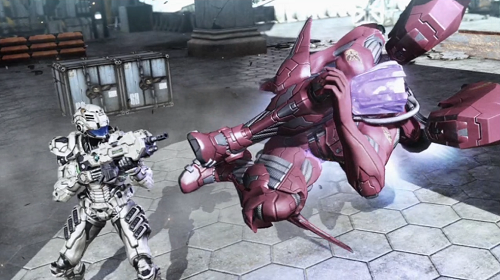 Following the re-publication of my original Bayonetta review, here's another piece I wrote for the now defunct 'badgercommander' site. This one is of another title from Platinum Games, Vanquish.
—
Last week I sat down and played Halo: Reach for the first time. The presentation is extremely slick, the multiplayer runs remarkably smoothly on my shitty connection and still succeeds in looking nice. You'd expect it to: the number of bodies working on this at Bungie was in the hundreds and the development time was well over two years. This is what you expect from a AAA title. Money spent on this game means that the visuals and presentation are always going to outstrip any other title that doesn't have the same budget. Money = Polish.
This makes sense until you encounter Vanquish. The entire time I was playing I really couldn't fathom it. How the fuck does this game play so well and look so good, yet be built on a comparatively small budget and in a shorter time scale than anything I would consider its peer?