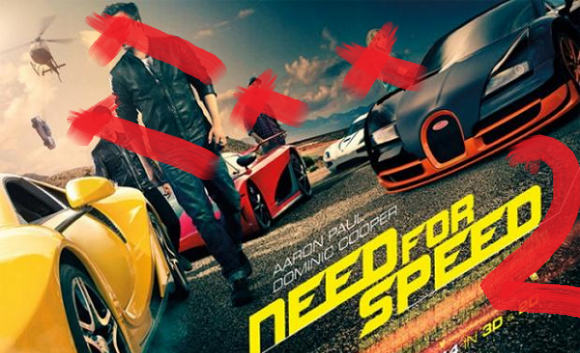 We didn't think much of the Need for Speed film starring Aaron Paul when I wrote about it previously. Of course, demonstrating our inability to understand what the general public deem worthy of their money, the film has grossed $200 million worldwide.
A sequel has been greenlit to follow up on this success. It has been touted as the 'Fast & the Furious: Tokyo Drift of the Need for Speed franchise' by one insider, while another person close to the project said that the script was turning out 'like a combination of What Dreams Might Come and The Machinist but with wicked ass cars'.
There has been mention that Darren Aronofsky (Noah, Black Swan) – currently taking a break from his gritty Police Academy reboot which appears to have a stalled because Steve Guttenberg is demanding more money – is set to helm the project if it gets off the ground.
Here at Arcadian Rhythms we were lucky enough to gain access to an early draft of the script, and have been allowed to go into some detail concerning plans for the film. For more info read on below the fold!