Hello to everyone who made their way here via RPS and chose to stick around (or who is just catching up on the Sunday Papers now). Walker's Mass Effect 3 article is already our most popular piece in Arcadian Rhythms history and it's all thanks to you; strong opinions on Mass Effect are evidently a Thing. Walker didn't even have to describe a UK Cabinet member as a haunted sausage.
We're not running a full-length piece today thanks to the continued activity over on Why I'm not interested in Mass Effect 3 and AJ's Driver: San Fran review, so if you've not yet had a chance to read those, go and take a look now – or if you're new to the site have a nose through our archives. There's a lot of good stuff in there.
In place of something new I'd also like to direct fans of our Neptune's Pride diary series, Across A Sea of Stars, to check out the latest update in Liberal Europe's parallel series – he goes into a lot more detail than I did on the gratuitous and hilarious roleplay elements of the game.
4 – In recognition of his military prowess, to CitiesInDust, the blue turtle, I gift my entire 500 strong fleet. In order for Cyan to easily take my worlds, I will be evacuating every planet. These ships will then rendezvous on your planets and I am sure will be a fine addition to your mighty armada.
Also in relation to Across A Sea of Stars, check this beauty out: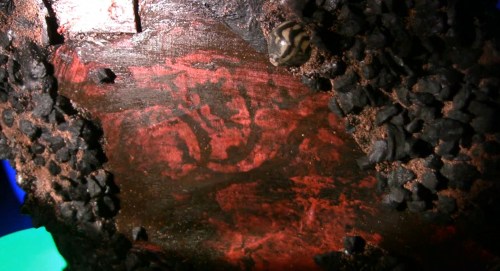 That is the Remnant of the Aspiration, a trophy that Harbour Master of Electron Dance commissioned from Jonas Kyratzes and bestowed upon Adam/Captain Wells, the winner of "Spearbeams and Tears", the game of Neptune's Pride on which Across A Sea of Stars is based.
I would like to officially add to the record "holy shit" and "I am seriously jealous". But congratulations Captain Wells, stalwart ally/worst betrayer.
And that's it for now: enjoy your weekend and rejoin us on Monday for more game-writin' shenanigans.
UPDATE: The Remnant Speaks, a second piece on Electron Dance concerning "Spearbeams and Tears", is now online.