The story of Torchlight's inception is one of the nice guys finishing first for a change. The two Schaeffer brothers (no relation to Tim) worked on the first two Diablos, then moved on to the ill-fated Mythos and Hellgate: London before coming out with Torchlight.
It's been a while since a good dungeon crawler came out on any platform so it was nice that the PC version of Torchlight did so well and that, as a result of that success, it was released on Xbox LIVE Arcade this week.
To celebrate this we thought it would be a good time to share Torchlight: the comic.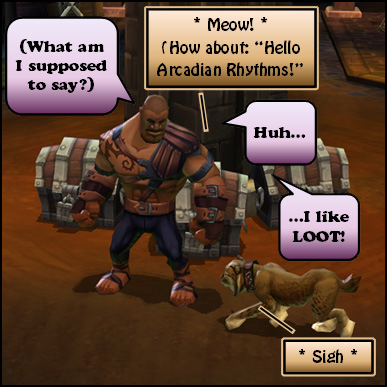 It's an ongoing series following the trials and tribulations of Chubbs McBoo (status: wearing sandals) and Mr. Fluffy, which is put together by a friend of Arcadian Rhythms who goes by the name Locke Lyesmith. You can find the entire series here.
As a nice XBLA-relevant post Locke sent us this: