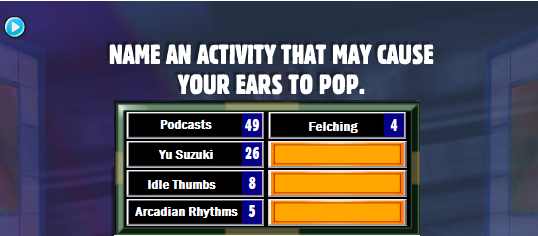 Those of us who know, know that the Idle Thumbs podcast and its sequel The Idle Thumbs podcast were some of the best audio related to video games – and that Space Asshole is the most fitting tribute to Red Faction: Guerilla.
They've been dead and gone for some time, what with their members – spread evenly across the United States – being busy helping make games and the like.
Well, now they're back for a brief time on the Giant Bombcast right here. The podcast is a messy one, but that's what happens when you put a bunch of journos and developers together and get them drunk.
In other news, Yu Suzuki speaks candidly about video games. If you don't know Yu Suzuki then you are clearly not a SEGA fan (and a curse on you and your family if you aren't). It's a pretty fascinating interview which we found via joystiq (let's be honest, no one one goes to Kotaku after that ill-advised change in design).
Have a good weekend all and see you on the flip side…